What to Do After a Hit-and-Run Accident in Las Vegas, NV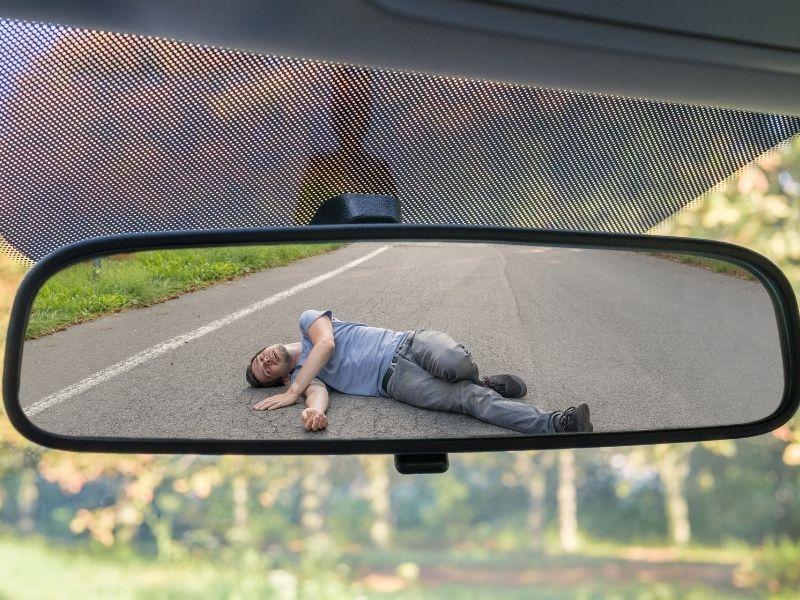 Being involved in any kind of car accident is scary. But what happens if the other driver leaves the scene of the crash? In Nevada, the penalties can be severe.
If you've been hurt in a hit-and-run accident in Las Vegas, you may be surprised to learn that compensation could still be possible for you — even if the other driver is never found. Here, THE702FIRM Injury Attorneys explain your legal options and what to do after a hit-and-run collision.
What is a Hit-and-Run in Nevada?
A hit-and-run accident occurs when a driver flees the scene of an accident without checking for injuries and exchanging important information with other people involved. A person can be charged with hit-and-run as a misdemeanor or felony in Nevada, depending on the severity of the victim's injuries.
Pursuing Compensation After a Hit-and-Run in Las Vegas
If the hit-and-run driver is responsible for causing the crash, Nevada law says that he or she can be held liable for any injuries and property damage resulting from the accident.
If the driver is found and has auto insurance, you can file a claim demanding compensation for your losses.
However, many drivers leave the scene of accidents because they have no insurance and are afraid of the penalties. If the driver is not caught, a hit-and-run accident lawyer can take a deeper look into the crash and your own car insurance policy to identify other potential sources of compensation that could be available to you.
Two optional sources of insurance coverage can be purchased in Nevada to protect you if you're injured by a hit-and-run driver:
Uninsured/underinsured motorist coverage (UM/UIM): Pays for your losses if the at-fault driver has no insurance or not enough insurance to cover the cost of your injuries
Medical payments coverage (Medpay): A form of no-fault insurance that provides compensation for you and your passengers
Ask an experienced hit-and-run accident attorney in Las Vegas to review your insurance policy to ensure that you are accessing all possible coverage available to you. Sometimes, people aren't sure of what they purchased.
Nevada Hit-and-Run Laws
Nevada has several hit-and-run statutes you should know about:
NRS 484E.030: Duty to Give Information and Render Aid
This hit-and-run statute requires drivers to stop and stop and help anyone involved in a motor vehicle accident. Failure to stop can be considered a felony.
NRS 484E.10: Hit-and-Run Causing Death or Bodily Injury
Under this law, drivers must stop at any accident where a personal injury or death is suspected and remain at the scene until law enforcement arrives. In addition, the person must stop in a place to avoid traffic buildup, if possible.
Other laws govern motorist responsibilities when they hit unattended vehicles, cause accidents that only result in property damage, and duties to report the accident to law enforcement. Failure to comply can result in license suspension, jail time, and fines.
What to Do After a Hit-and-Run Accident
If the driver returns to the scene, exchange information such as name, phone number, insurance information, license plate number, and the make and model of the vehicle that hit you.
If the at-fault driver is already gone, call the police right away. The sooner they respond, the better chance they have of catching the hit-and-run driver. While you're waiting, collect as much information as you can. Take photos of the scene. Ask for contact information from any witnesses. If you remember anything about the vehicle that hit you, write it down before you forget. Finally, relay this information to the responding officer and get an accident report.
You will also need to contact your insurance company, but talk to a Las Vegas hit-and-run lawyer first. There are certain things you should say — and not say — to protect your case.
How We Can Help
After a hit-and-run accident, you may feel helpless or unsure of how to obtain the compensation you rightfully deserve. Get in touch with THE702FIRM Injury Attorneys. Our Las Vegas hit-and-run lawyers will investigate your case, handle all talks with the insurance company, and fight for the money you are owed. Call or contact us today for a free consultation.